Welcome to freshershost.com, In this article, we are going to give the detailed information about Sapient Off Campus Drive
Company Profile:
Sapient Global Markets, a division of Sapient® is a leading provider of services to today's evolving financial and commodity markets. We provide a full range of capabilities to help our clients grow and enhance their businesses, create robust and transparent infrastructure, manage operating costs, and foster innovation throughout their organizations.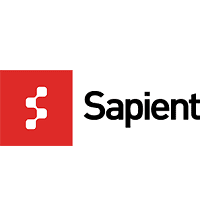 We offer services across Advisory, Analytics, Technology, and Process, as well as unique methodologies in program management, technology development, and process outsourcing. Sapient Global Markets operates in key financial and commodity centers worldwide
Freshers Host wishing you a very all the best! Good Luck!
Organization      :  Sapient Corporation
Qualification      :   BE/B.Tech
Batch                  :   2017
Designation       :   Trainee Technology
Experience        :   Freshers
Location            :    Bangalore 
Salary                :
Website              : www.freshershost.com
Job Description:  
As an Associate in Technology, you will be working with a globally distributed team to design and develop innovative bespoke software solutions for leading financial and trading institutions using cutting-edge programming languages and methodologies.
Required Skills and Responsibilities:
Work with clients to understand/analyze requirements.
Software solution development and prototyping
Participate in all phases of software development lifecycle using 'Sapient Approach' a distributed agile-based delivery methodology (or water fall method at times)
Actively manage scope at the assigned task level and identify alternatives within stipulated timeframe
Project team support with workshops, meetings and collaboration activities
How to Apply: